No time to shop?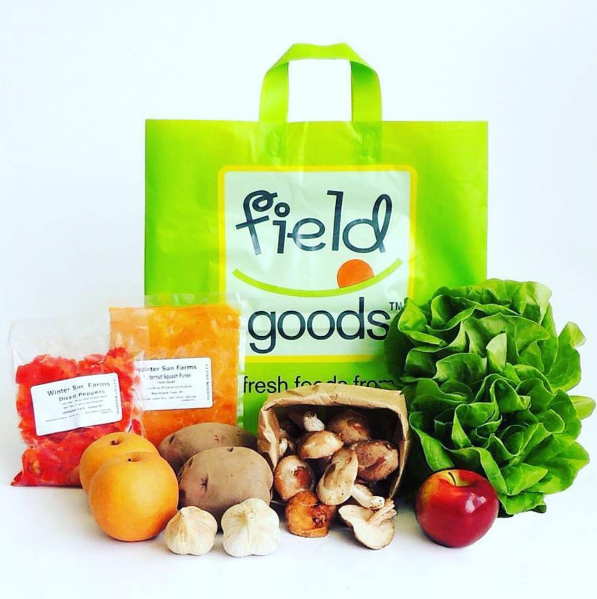 The library is now a Field Goods' pick-up location for locally-grown fruits and vegetables with deliveries every Friday!
Field Goods is a year-round local produce delivery service; customers receive 5 to 8 different fruit and vegetables (depending on bag size),
plus optional add-ons. Bags cost $16 to $32 per week, and can be put on hold at any time. It's flexible!
Each bag sold earns the library $1 for programming. The order deadline for a Friday delivery is Tuesday at 11:59 pm.
Field Goods purchases everything directly from over 80 small farms in the region. All of the produce is non-GMO, and most is organically grown.
2. Click "Order Now"
3. Select "Public Locations" and pull down the menu for Wingdale
4. Click the "Find Location" button
5. Choose "Dover Plains Library Fundraiser" and follow the prompts.